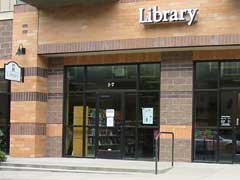 The
Bethany branch of the Cedar Mill Community Library
is celebrating one year of library service! It's been a busy year filled with check-outs, check-ins, and lots of holds. And we're flattered that the Bethany community has really embraced its new library.
In celebration, you're invited to our Anniversary Bash—an afternoon of treats and magical entertainment with Ryan Thomas, a student magician who performs really "cool stuff!" Saturday, 7/19, 2-4 pm. No registration is required, and it's free!
The
Cedar Mill Community Library at Bethany is located at 15320 NW Central Drive Suite D-6
, in the Bethany Village Shopping Center. For more information, call (503) 617-7323.