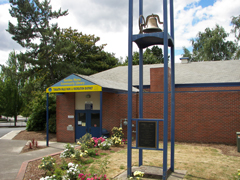 Check out thousands of donated books and other media at the
Garden Home Community Library
's Summer Used Book Sale. It's taking place from
11 a.m. to 3 p.m., Saturday, August 9
at the Garden Home Recreation Center under its awning.
The Garden Home Recreation Center is located at
7475 SW Oleson Road in Portland
.
The collection runs the gamut, and are priced to move at 50 cents to a dollar each.
And if that's not enough, the Rec Center is also hosting their annual Bow Wow Bash, which also takes place from 11am-3pm. The bash includes the Beaverton Police K9 Unit, fly ball demonstrations, dancing dogs, agility course, information booths, raffle, and food, with special guest The Oregonian's Deborah Wood.