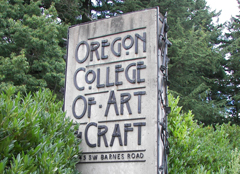 The Oregon College of Art and Craft
's library will be open from 9 AM – 5 PM on Monday 8/24 and Tuesday 8/25.
However, the rest of the week the library will be closed due to student orientation on campus.
This should not affect holds processing, as materials will still be routed and processed as normal.