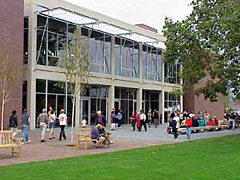 The
Beaverton City Library
will host World Language Storytimes next week, December 14–18. This program takes place at 10:30 AM in the Storytime Room and is for preschoolers. Storytimes will be presented in several different languages:
Monday, December 14, 2009 - Stories in Japanese


Wednesday, December 16, 2009 - Stories in Russian


Thursday, December 17, 2009 - Stories in Arabic


Friday, December 18, 2009 - Stories in German
Beaverton City Library is located at
12375 SW Fifth St.
in Beaverton.