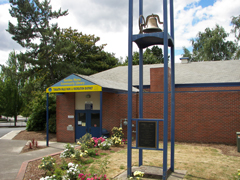 The Garden Home Community Library
& the Recreation Center will be closed on Friday, December 4 to get ready for the annual Bazaar and Booksale.
On Saturday, December 5, the Garden Home Recreation Center will be hosting its annual Holiday Bazaar with pancake breakfast, music and over 100 vendors (plus the passport program)!
Meanwhile, the Garden Home Library be holding its annual used book sale from 9:00 AM to 3 PM. They have hundreds of books, plus CDs and DVDs, Entertainment books and canvas bags.
Garden Home Community Library is located at
7475 SW Oleson Road
, just north of Garden Home Road.