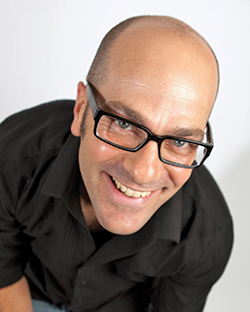 Hear
Rick Huddle
perform at the
2018 Art of the Story festival
:
Rick Huddle is a storyteller, educator, and musician. He has toured all over the United States, Mexico, Thailand, and Colombia. He is a Moth Story Slam winner and has performed at the National Storytelling Festival- Exchange Place.
Drawing on influences of David Sedaris, Spalding Gray, and a touch of Carol Burnett, he performs personal monologues that juxtapose self-deprecating humor with self-honoring humility.
Rick believes that stories, songs, and laughter can help us better understand ourselves and each other- especially those with whom we don't agree. His most treasured work is teaching social-emotional skills to young students with special-needs.
He lives in Portland, Oregon with his talented and charming wife, Kristin, and their wonderful little twins, Gus and Marlo. Learn more about Rick at
www.rickhuddle.com
.